The Tesla boss is not happy with the car choice of Dogecoin co-founder Billy Markus. In a recent response Markus, who created Elon Musk's favorite cryptocurrency Dogecoin, together with Jackson Palmer, stated that his "dream car" is the Toyota Camry. "Fight me, haters," Markus added.
Elon Musk left an angry emoji as a comment, perhaps hinting that Billy Markus should prefer a regular Tesla electric car or, maybe even a Cybertruck, instead of Toyota and other carmakers. Unlike Musk's previous tweet, the one mentioned above did not have any impact on Dogecoin.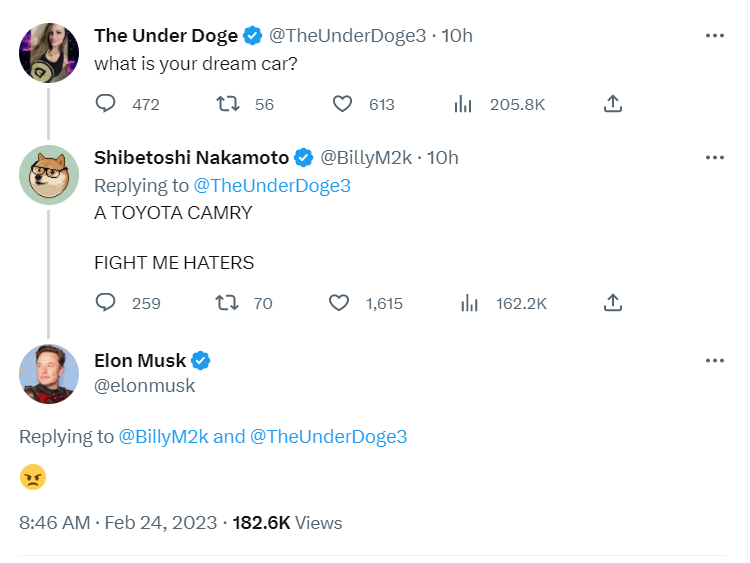 Elon pushing DOGE price upward
Earlier this week, on Feb. 22, Musk made a "confession," tweeting a line from a popular song by Baha Men, "Who Let The Dogs Out." Musk posted a picture with the text, "It was me, I let the dogs out."
This was enough to give some encouragement to Dogecoin fans as the price of the original meme coin soared by 5.48%, printing a big green candle on an hourly DOGE/USD chart. This, however, was followed by a fast fall, which made DOGE lose its Musk-driven gains.